Accounting Service
Accounting Services
Our Firm offers a complete range of accounting services, including receivables, payables, and payroll management. We prepare financial statements in accordance with Accounting Principles Generally Accepted in the United States (GAAP) for use by banks, investors, creditors, and other third parties. Our firm will also prepare custom financial reports for internal and managerial use.


Cloud-Based Accounting System
At Otero & Associates, PLLC, we leverage the power of the cloud to offer an accounting system that allows us to work collaboratively with you, our clients, minimizing costly and time-consuming errors and maximizing efficiency. This highly-customizable system gives you as much or as little direct involvement in your accounting and bookkeeping processes as you like – anything from simply entering checks and deposits to handling advanced bookkeeping transactions. Because you use the same system we use to analyze your trial balance and prepare your financials, this cloud-based system is safe, secure, and eliminates the time-consuming process of transferring data back and forth, for maximum efficiency and flexibility.
Bookkeeping/Write-Up
Our firm provides full-charge bookkeeping services, including general journal and subsidiary ledger maintenance, bank statement reconciliation, and receivables and payables tracking and analysis.
Financial Statements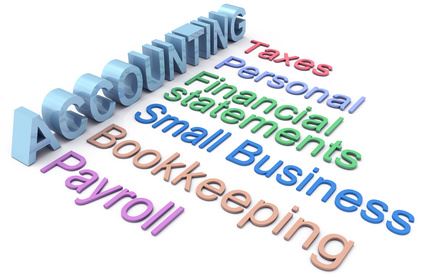 Our firm prepares professional, GAAP-compliant financial statements as well as tailor-made financial analyses that can help business owners and managers eliminate inefficiency and realize a businesses full profit potential.
Reviews and Compilations
Our firm offers full Compilation & Review professional services for small to medium sized firms.
Accounting Software Selection & Implementation
Need help with accounting software selection and implementation? Our firm will help you select the software that's right for you and will teach you how to use it effectively. We are also QuickBooks Certified Professional Advisors.